Argentine international striker Fernando Cavenaghi featured for APOEL Nicosia of Cyprus asthe final club of his career as a professional footballer. Cavenaghi spent the 2015/16 campaign at APOEL Nicosia upon his return from River Plate in his native Argentina in the summer of 2015.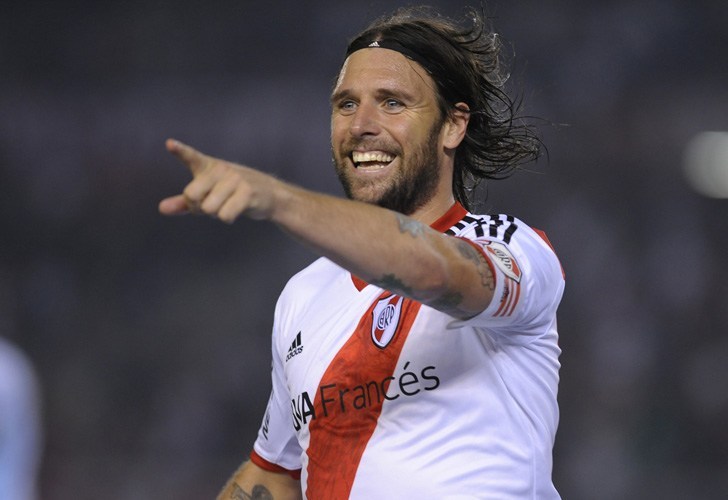 Fernando Cavenaghisigned a two-year deal at Cypriot club APOEL when he made his return to European football and he celebrated it with two goals in his first game for the team from Cyprus. The striker scored a brace for APOEL in the 6-2 victory at home to Pafos FC in the league five days after signing for the club.
Cavenaghistarted his APOEL Nicosia career excellently as pointed out earlier. He scored in each of his first sevengames for his new club. In that seven-game sequence, the Argentine player found the back of the net 12 times. His goals fired APOEL Nicosia to the league title in the Cypriot first division despite missing the final months of the season.
Fernando Cavenaghiplayed his last game for APOEL Nicosia in February 2016 due to injury. He missed the final three months of the season. The striker scored 19 goals in just 18 games for APOEL in the league.
APOEL Nicosia were without their leading goalscorer for the last three months of the 2015/16 campaign due to a keen injury but the player still managed to win the Golden Boot Award at the end of the season in the Cypriot first division with 19 goals. He scored 23 goals in 26 matches in all competitions.
Cavenaghi was forced to cancel the remainder of his APOEL Nicosiacontract as a result of that knee injury. He had to undergo knee surgery that will rule him out of action for at least eight months thereby leading him to call it quit with his career. He announced his retirement from football in December 2016.