Fernando Cavenaghi made more impact with the Argentina youth teams in comparison with his time with the senior team. Fernando Cavenaghi made his mark on international football as a teenager at the 2003 edition of the South American u-20 Championship hosted in Uruguay.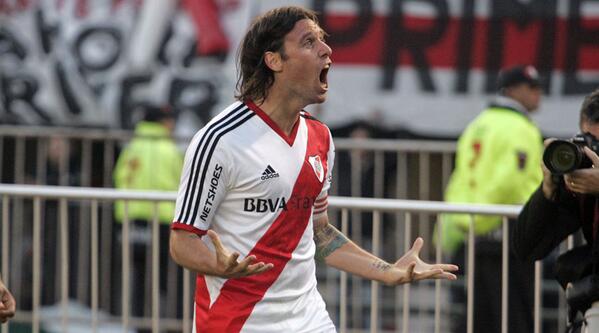 At the end of the tournament, Fernando Cavenaghi was recognised as the Golden Boot winner with eight goals.  He scored four goals in each stage to lead Argentina to the title. Fernando Cavenaghi scored the only goal of the game in the final as Argentina beat Colombia 1-0 in the final to win the tournament under the managerial reign of Hugo Tocalli.
It was a no brainer for Tocalli to include Fernando Cavenaghi in his squad for the 2003 FIFA u-20 World Cup in the United Arab Emirates (UAE) and he was one of the four players who finished the tournament as the topscorer with four goals each but the Golden Boot Award was given to Eddie Johnson of the United States of America. Fernando Cavenaghi could not lead Argentina to glory as they had to settle for fourth place.
Fernando Cavenaghi didn't get an invitation to the senior team until AlfoBasile became manager. He was called to the Argentina senior team in 2008 as reward for his form at his then club, Bordeaux in France. His debut for the senior team came against the Pharaohs of Egypt in an international friendly played in Cairo, the Egyptian capital. He came on for Julio Cruz for the final 21 minutes of the game as Argentina beat hosts Egypt 2-0. Fernando Cavenaghi went on to play in three more friendly games for his country in the same year. He didn't feature in any competitive game for his country. In total, Fernando Cavenaghi made four appearances for Argentina within one year.